CheSiloTM Methyl Hydroxy Ethyl Cellulose
CAS Number:9032-42-2
Molecular Formula: [C6H7O2(OH)x-m-n(OCH3)m(OCH2CH(OH)CH3)n]x
Structural formula: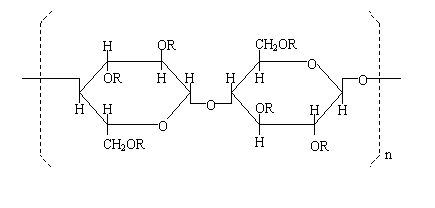 Wherein, R stands for –H, -CH3 or –CH2CHOHCH3 and n for degree of polymerization
CheSilo Methyl Hydroxy Ethyl Cellulose is a non-ionic, dissolving in old or hot water. It is widely used as thickener, protective colloid,
stabilizer, suspending aids and water-retention agents in many industrial applications.
TYPES AND SPECIFICATIONS
1. Appearance:whitish powder.
2. Technical index

3,Viscosity specification of CheSiloTM MHEC, mPa.s
The standard method for the viscosity measurement of aqueous solutions prescribes the use of the Brookfield RVT, at 20 ℃.
Solution concentration of 2% is based on bone-dry material.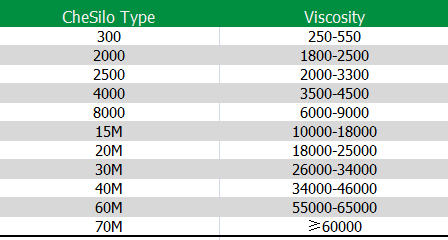 APPLICATION OF CheSiloTM MHEC:
The application includes but is not limited to the following fields:
Tile adhesive
Tile grout,Joints and Crack Fillers
Gypsum Manual Plaster
Exterior Insulation and Finish System(EIFS)
Skim Coat Manual Plaster
Self-leveling Compound
Water-borne paint
PACKAGING AND STORAGE
The products are supplied in multiply paper bags with polyethylene inner liner, with the net weight of 25KG.
The product should be stored under dry and clean conditions in its original packing and
away from heat. The product is hygroscopic. The packaging is selected in a way to avoid ingress of moisture,
but the water content of the packed product will/may increase if not stored dry.
PRODUCT SAFETY
Read and understand the Safety Data Sheet (SDS) before using this product